The end of plastic and bioplastic straws, cutlery and stirrers in South Australia, from 1 March 2021
It's not a secret anymore, single use plastic is on its way out! From today, Monday, 1 March, three categories of single use plastic products are definitely banned in South Australia:
But it's not just single-use plastic that is a concern, but bioplastics too.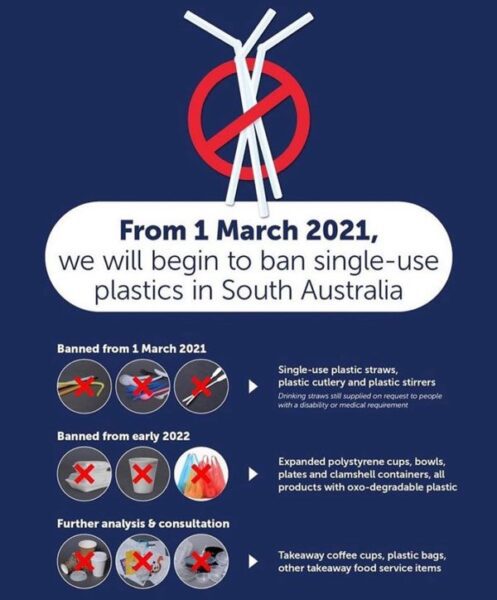 Bioplastic is the main component of the commercially compostable products you can currently find in the market.
Instead of petroleum, the plastic is made from plant. Mostly, it is produced by extracting plant sugar, then converted it into polylactic acids (PLAs).
I'm sure you have already seen the taglines: "Made from plant, not oil", "100% compostable and biodegradable", "Lined with PLA" or the number 7 in between the 3 arrows on coffee cups, clear cups, straw packs or even food takeaway containers.
The quantity of bioplastic present in the products currently on the market is quite high, which make them suitable for commercial composting only. In some products, bioplastic is the only ingredient, and to fully break down and become compost, they require specific conditions.
In my previous article, I explained the three essential conditions under which commercially compostable products, made of bioplastics, could be an option to replace plastic within the hospitality industry.
Things like having an organic green bin and a composting facility that accepts bio-based plastics packaging are a top priority for these products to be composted.
But very few people realise that only 20% of Australian councils provide an organic green waste collection. (Source: Biobag World)
If commercially compostable products made of bioplastics are disposed in a different waste stream to the organic green bin, they become a source of contamination and eventually a new source of pollution.

They also look very similar to traditional plastic! See for yourself in the photo below.
This is confusing isn't it? Well that's exactly why bioplastic is included in the new legislation and bioplastic straws, bioplastic cutlery and bioplastic stirrers are also being banned.
And that's a great start!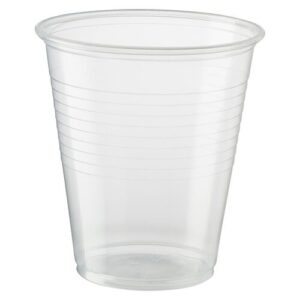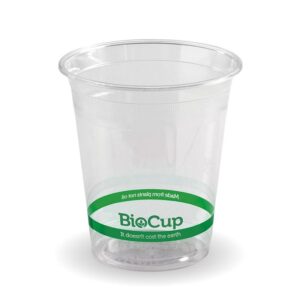 What's happening from March, 1st 2021 exactly?
Cafes and restaurants can't purchase

 

plastic

 

and

 

bioplastic

 

straws, cutlery and stirrers.

Distributors and suppliers are not allowed to sell them anymore.
Fines from $5,000 to 20,000 will apply to any business manufacturing, selling or distributing these products.
An exemption allows people with disability to purchase single-use plastic straws in specialised store such as pharmacies, for example.
There will be a transition period allowing hospitality businesses to finish their current stock, however they will need to find another option ASAP.
What are the alternatives?
Plant-based products: rye straws such as Mister RYE,  a South Australian business working with local organic farmers, offer a great user experience for soft drinks or cocktails. The straws are sturdy and naturally waterproof, as well as being produced within South Australia!
For thicker drinks, smoothies or milk shakes, grass or coconut straws are a great alternative. Both options are also an agriculture by-product, and give additional employment to people living in the rural regions of Vietnam. They retail for a few cents each on compostablealternatives.com.au and you can see through the whole supply chain of every product available.
Wooden products: wooden/bamboo cutlery and stirrers have been on the market for some time. I wished there was a brand using the by-product of another manufacturer to make them, but I haven't found that option yet. If you're buying these, you should carefully check where the wood/bamboo is sourced, how is it processed and under what conditions.
Paper products: currently the most used alternatives for straws but also the least preferred by end-users. Some suppliers have different thicknesses available and some products are lined with plastic or bioplastic (banned with the new legislation). Difficult to recyclable and not compostable, they are also produced overseas.
A red light for other product categories?
Considering a lot of other product categories are made of bioplastics (food takeaway containers, coffee cups, clear cups, ice cream pots, to name a few) – this new legislation is clearly a warning that other products are likely to be banned too.
As a restaurant or café owner, it's really important to always do your research and best inform yourself on single-use plastic alternatives and their composition. Packaging brands should be more transparent about their solutions and clearly communicate on how to dispose of them.
Most importantly, I would encourage you to be very careful when considering products that highlight composability as their main feature, especially when they do not hold any certifications to indicate and prove it.
Marion Vigot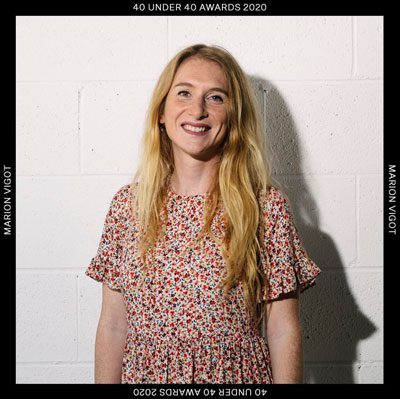 About the author:
Marion is a French entrepreneur, profoundly interested in the composting industry. Her words are her own thoughts and come from her research and learning. Although she quotes and sources the information she shares, Marion is not a scientist or a researcher and her opinions should not be understood as a scientific truth.
Through her findings and experience in the industry, she is attempting to support hospitality businesses and producers in their search of alternative choices to single-use and other types of plastic packaging. You should always do your own research to best inform yourself.
Did you find this article useful? Share this article with your community
Check our latest articles: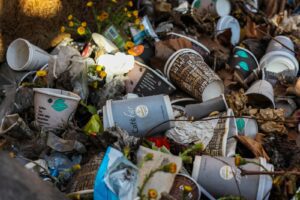 Coffee Takeaway Cups: Are They Compostable? An 2021 Update for Australia 2.7 million Australians love their daily takeaway morning coffee. If you are one of them and, like me, are wondering if these takeaway coffee cup are compostable, bare with me and let's find out in the article below! Meaning of compostable Compostable means that a
Read More »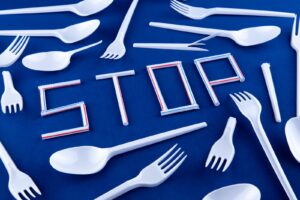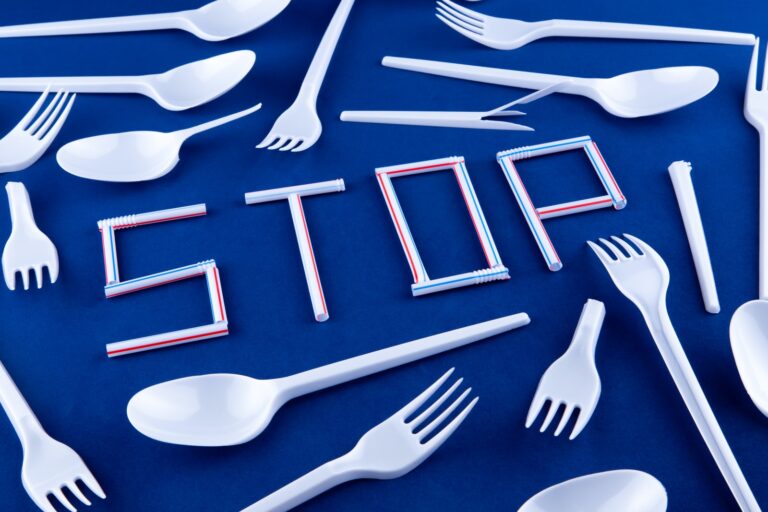 Since 1 March 2021 plastic and bioplastic straws, cutlery and stirrers are officially banned in South Australia!
Read More »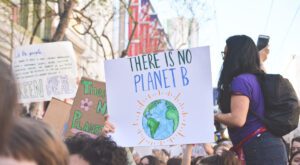 Commercial vs home compostable packaging: one is still a source of pollution! Let's start with a simple question: What exactly are commercially compostable products? ​​ Commercially compostable products are made of bioplastics. Bioplastics are not naturally present in the environment. They are made from components which are biobased. Biobased means that the material or product
Read More »